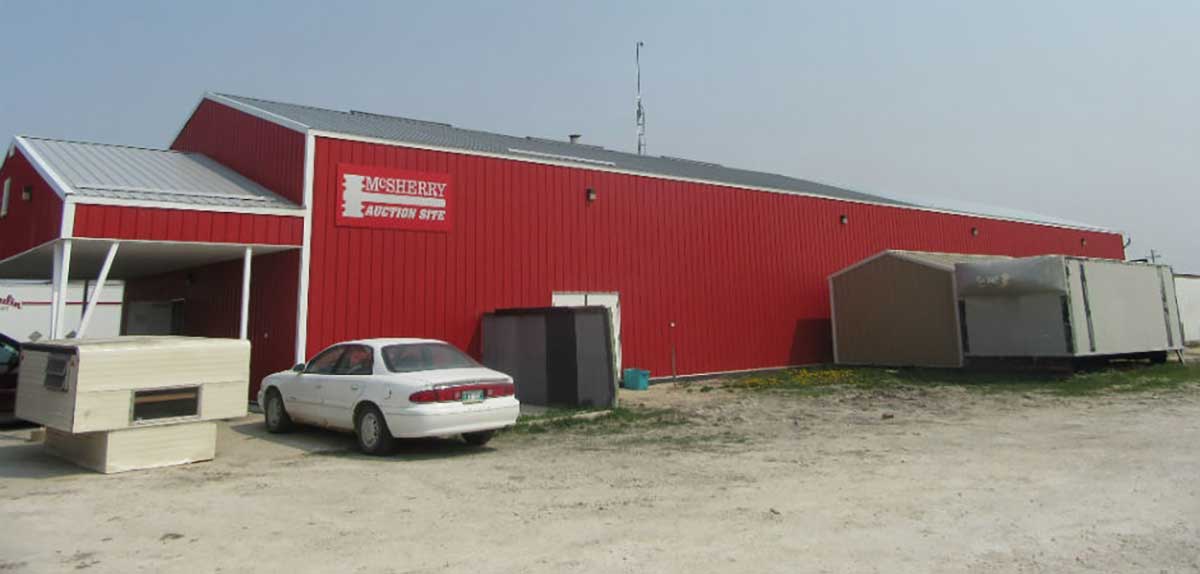 McSherry Auction Service Ltd. is a full-service auction house available to conduct sales anywhere in Manitoba, Winnipeg, Saskatchewan, and Ontario. We have our own site located at #12 Patterson Drive in Stonewall, MB. Our indoor facility is heated and equipped with a computerized system for ease of checking in and out.

Helping You Make a Sale Since 1987
Our auctioneer, Stuart McSherry, has been in the auction business for 26 years. He is a graduate of the Auctioneering School of Canada, and a long-standing member of the Manitoba Auctioneer's Association.
Here at McSherry Auction Service Ltd., we employ 3 professional auctioneer subcontractors to help during your sale day. We also have a reliable team of dedicated office staff and clerks who boasts of years of experience. Our company also has auction ring men and general labour staff for auction day and setups.
For us, your satisfaction is the priority. As such, we strive to provide anything you require to make your sale a successful one.

Setting Up a Sale
We do our best to make sense of timing to accommodate the buyers. Let us use a farmer seeding as an example. He may come to the sale if he knows the tractor he wants will sell at 3:00-5:00 p.m. since he can still get in a half day of seeding in.
We have many tried-and-tested ideas for setups, which we have compiled into a 2-page information booklet. We will give you this guide at the time of booking. Here are some examples of our setup tips:
    •    Put a motorized item in a high traffic area, not around the corner of a building
    •    Display larger equipment where the crowd comes in or near a portable toilet
    •    Place bigger items in clear sight to prevent any sabotage or wire crossing
    •    Use your connections to outside help, including mechanics and cleaners
    •    Call in favours or friends to help get things done, keeping costs down

Our idea sharing on setups is included in the commission rate, usually requiring 2-3 visits. We appreciate family and friends setting up their own sale, but if needed, our auction service covers the staff for complete or partial setup. Our setup assistance is charged by the hour and depending on the number of employees.
We have trailers available for the sale date if the customer or his friends and neighbours cannot provide one. This is for the comfort of the buyers. For example, we can help a client who is selling antiques in a triple car garage, where 6 hours of the total sales duration is held in a single location.